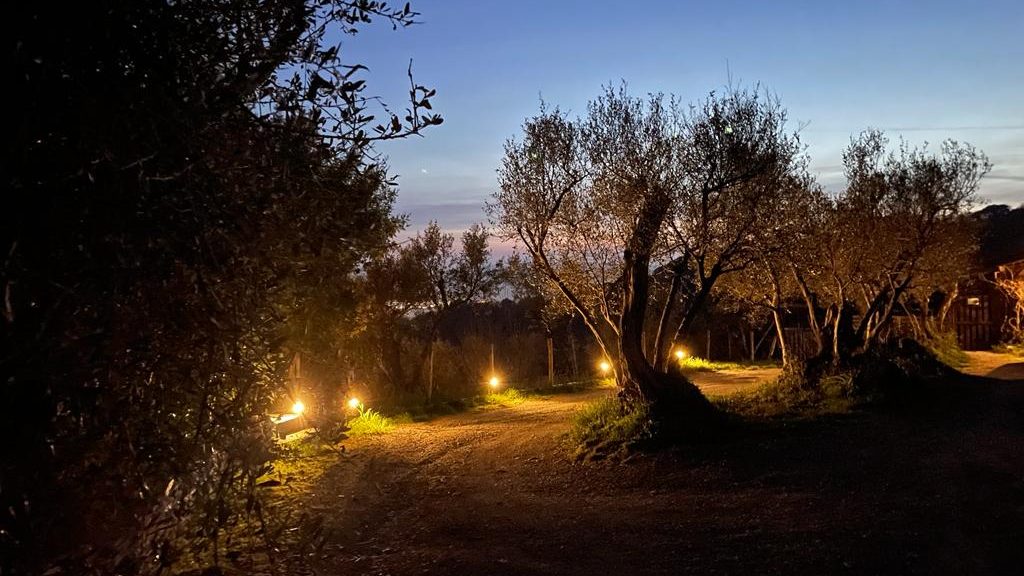 Riposarsi e rilassarsi all'aria aperta!
Siamo immersi nelle colline della Lunigiana, al tramonto potrai sentire il richiamo dei grilli, il rumore del vento che accarezza le foglie degli alberi e i rumori tipici della campagna nella più assoluta tranquillità, qui non si sentono passare le macchine.
Rest and relax in the open air!
We are immersed in the hills of Lunigiana, at sunset you can hear the call of crickets, the noise of the wind that caresses the leaves of the trees and the typical noises of the countryside in absolute tranquility, here the machines are not heard.

Mangiare in modo sano e vicino alla natura assaggiando i prodotti tipici della Lunigiana!
La nostra cucina, vegetariana e vegana, si basa su due concetti fondamentali: l'utilizzo di materie prime di qualità (esclusivamente di stagione) e sul recupero delle antiche ricette della Lunigiana e non solo!
Nel nostro agriturismo troverai le sensazioni e i gusti di una vera cucina tipica; la pasta fresca, le paste ripiene, la torta di verdura, le zuppe, le focaccie ed il pane appena sfornato ti accompagneranno nel tuo soggiorno.
Eating in a healthy way and close to nature tasting the typical products of Lunigiana!
Our vegetarian and vegan cuisine is based on two fundamental concepts: the use of quality raw materials (exclusively of the season) and on the recovery of the ancient recipes of Lunigiana and beyond! In our farm you will find the sensations and tastes of a true typical cuisine; Fresh pasta, stuffed pasta, vegetable cake, soups, focaccias and freshly baked bread will accompany you in your living room.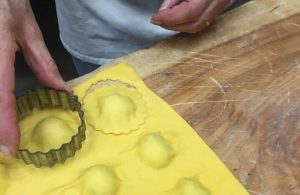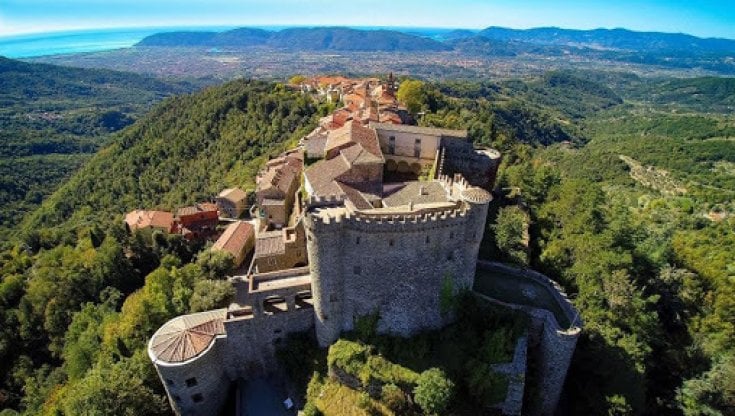 Fare un tuffo nella storia del territorio e dei paesi limitrofi!
Siamo circondati dalla storia, anche se non sembra! La terra di Lunigiana che circonda il nostro agriturismo offre luoghi di arte e cultura, dai numerosi castelli e dimore storiche che costellano la nostra campagna, ai musei e alle pievi, senza dimenticare il ricco patrimonio naturalistico lunigianese.
Take a dip in the history of the territory and the neighboring countries!
We are surrounded by history, even if it doesn't seem! The land of Lunigiana surrounding our farmhouse offers places of art and culture, from the numerous historical castles and residences that dot our campaign, to museums and the parish churches, without forgetting the rich Lunigianese natural heritage.

Fare un interessante escursione con navigazione
L'Agriturismo Terra d'Incanto è vicinissimo al Golfo dei Poeti ed al Parco Nazionale delle Cinque Terre. A richiesta potrai godere di una giornata in barca visitando le perle del Golfo, Lerici e Porto Venere oppure veleggiando tra le isole Palmaria, Tino e Tinetto.
Un esperienza unica da vivere in sicurezza con un nostro skipper professionista.
Make an interesting excursion with navigation
The Terra d'Incanto farmhouse is very close to the Gulf of Poets and the Cinque Terre National Park. On request you can enjoy a day by boat by visiting the pearls of the Gulf, Lerici and Porto Venere or sailing between the Islands Palmaria, Tino and Tinetto. A unique experience to live safely with one of our professional skippers.

Rilassarti ai bordi della piscina e prendere il sole
Nel nostro agriturismo potrai approfittare della nostra piscina per un bagno nell'acqua o un bel bagno di sole per tornare a casa abbronzato, come se fossi stato al mare!
Parola d'ordine: Relax!
Relax at the edges of the swimming pool and sunbathe
In our farm you can take advantage of our swimming pool for a bathroom in the water or a nice sunbath to return home tanned, as if I had been at the sea! Word of order: Relax!

Passare una giornata al mare
Se la piscina non ti basta, a pochi km dalla Terra d'Incanto c'è il mare!
Le spiagge della costa Ligure ti attendono: Lerici, Tellaro, Fiascherino, Bocca di Magra, Fiumaretta, Marinella o a scelta quelle della Versilia: Forte dei Marmi, Marina di Pietrasante, Lido di Camaiore e Viareggio.

Spend a day at the beach
If the pool is not enough for you, a few km from the land of enchantment there is the sea! The beaches of the Ligurian coast await you: Lerici, Tellaro, flask, Mouth of Magra, Fiumetta, Marinella or Choosing those of Versilia: Forte dei Marmi, Marina di Pietra, Lido di Camaiore and Viareggio.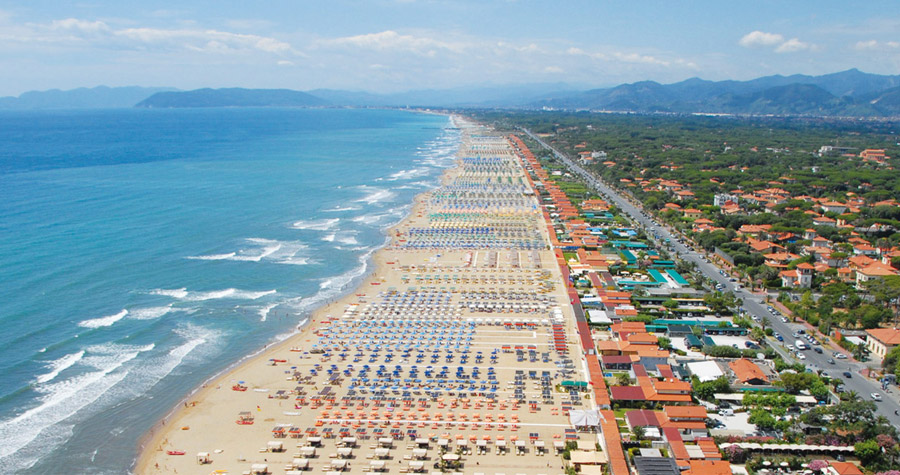 Visitare le cantine locali
Monticello, Lambruschi, Terenzuola e Bosoni saranno lieti di farvi degustare i loro vini.
Visit the local cellars
Monticello, Lambruschi, Terenzuola and Bosoni will be happy to make you taste their wines.

…ma se vuoi propro faticare!
Hai a disposizione una palestra super-attrezzata.
… but if you want to propose struggle!
You have a super-attached gym available.
(Visited 1.019 times, 1 visits today)